marycrawford
I've put up screencaps for the Hercules: the Legendary Journeys episodes
A Star To Guide Them
(3rd season) and
Two Men And A Baby
(4th season) on my site.
Both are Hercules & Iolaus episodes, the latter also features Ares and Discord. They aren't in my top favorite episodes list - the plots are pretty dumb, even for H:tLJ, and A Star To Guide Them is an Xmas episode with a Christian element that makes me grind my teeth - but there are lots of great moments between the guys, and I admit I went a little nuts screencapping those. Hercules & Iolaus bickering about fishing or why they're going north, having earnest conversations around the campfire, fighting bad guys while floating in the air, I love stuff like that. *g* And Ares and Discord have some great moments in the latter ep, too.
(Screencap note: I don't change the color/brightness/contrast of the caps I make off the DVDs. The reason I don't 'clean up' the caps is that no two monitors are the same - they may look washed out on a Mac, or too saturated on another type of monitor. But on my monitor, the Ares & Discord scenes, for example, look pretty dark, and I'm sorry about that.)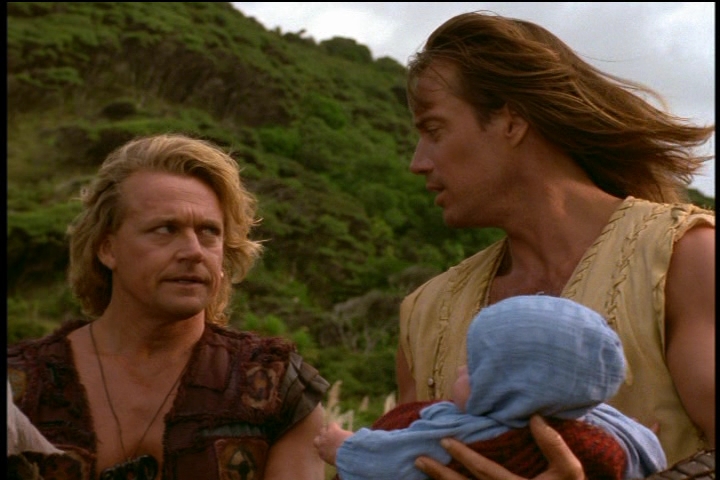 Two men and a (telekinetic halfgod) baby.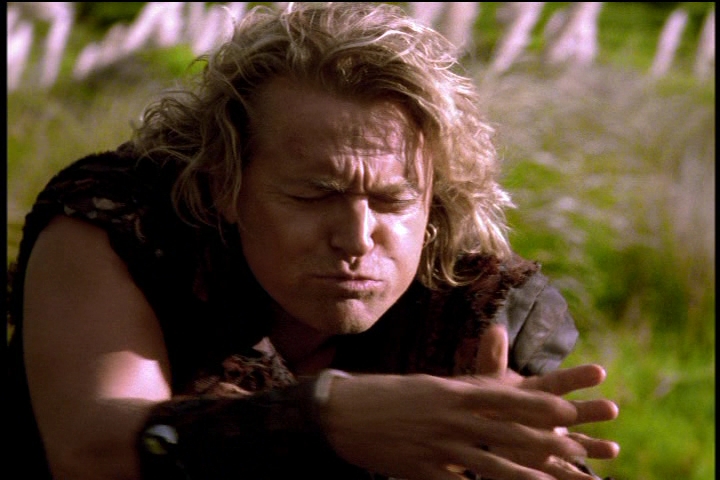 Iolaus explains to the baby how to fish the normal way (not the demigodly way).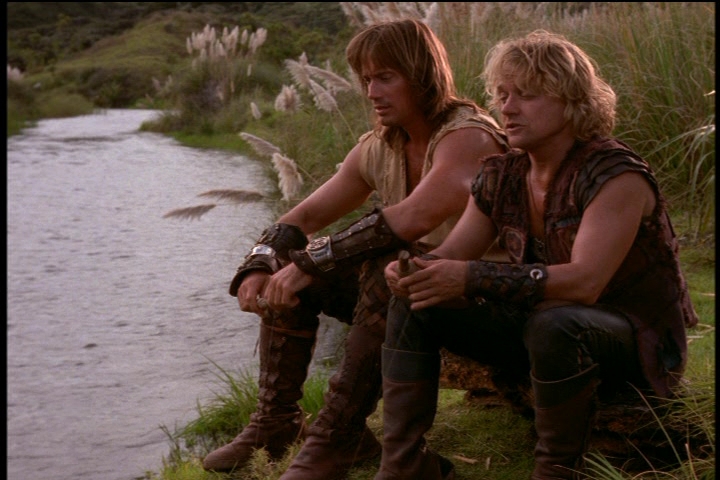 Hercules thinks fishing the normal way is boring.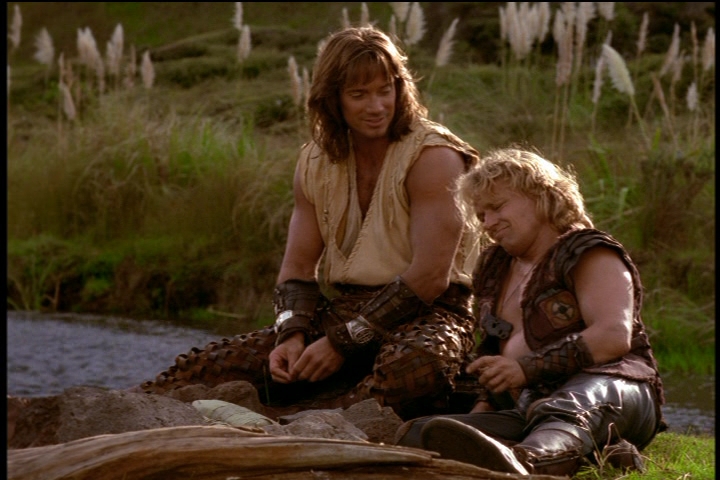 Campfire scene.
:melts:
You know it's serious when Iolaus starts poking the fire rather than look at Hercules...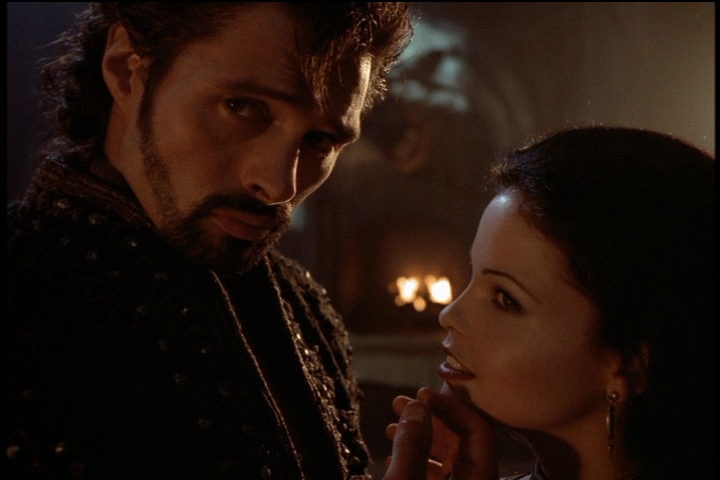 They don't like spectators.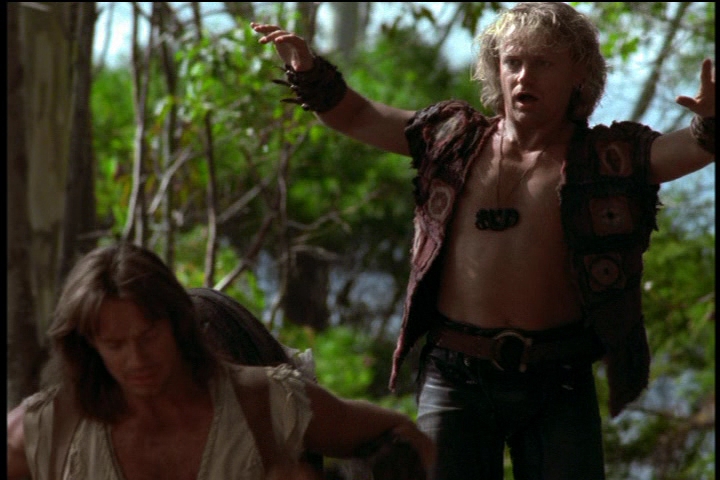 "Evander. Will you please stop floating Uncle Iolaus? We have to find Mommy."
Um. The only comment I could make here would...not be worksafe.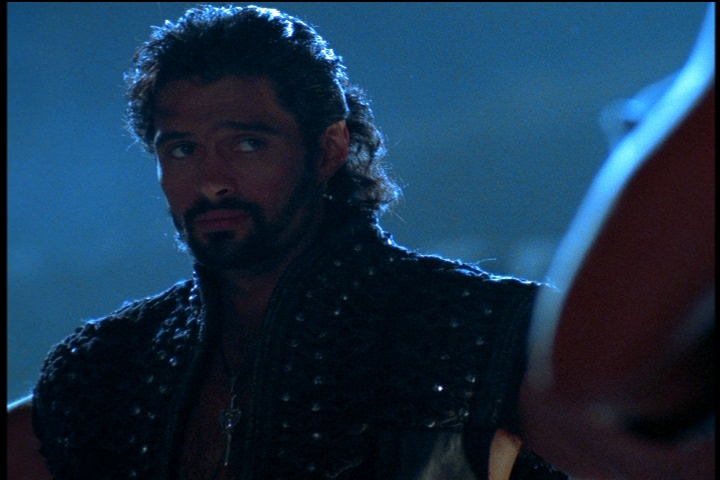 Yowza.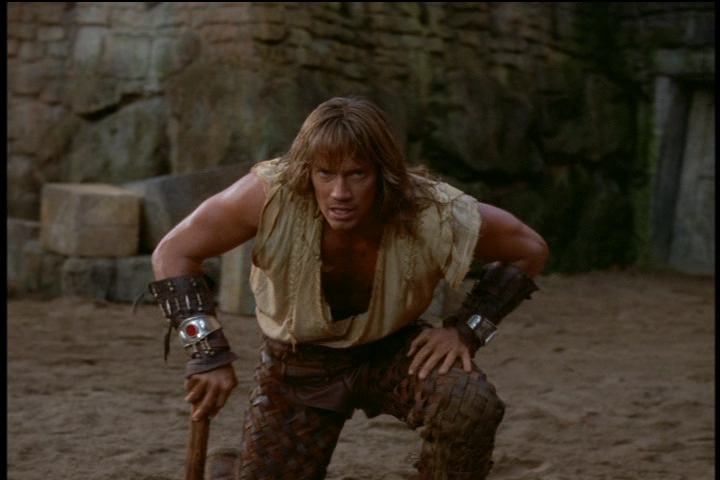 Yowza, again. *g*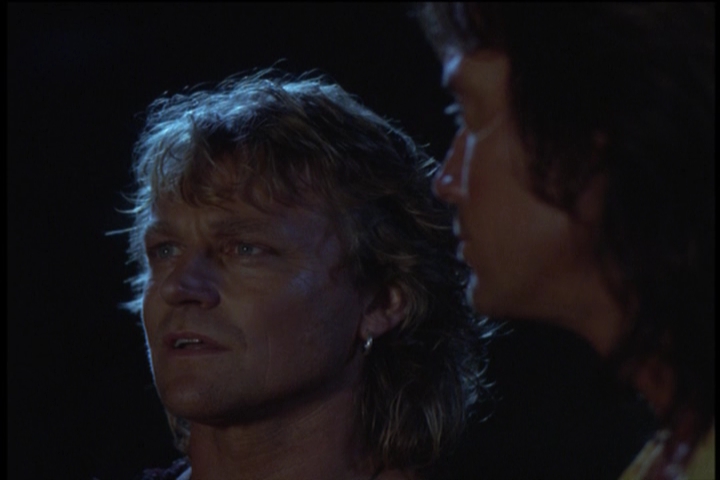 And a loving closeup to finish things off.
Enjoy! As usual, anyone is welcome to make fanart, icons, wallpapers and so forth with these. A link back to the site is appreciated, but not obligatory.